Hiking, swimming and sightseeing
The area surrounding Plano5 is ideal for walking, swimming and sightseeing.
If you want to walk during your holiday, you can take various hiking routes directly from Plano5, but also from the holiday home, which are marked out by "Aldeia do Xisto". Also by car you can wander for hours through the woods and visit various places of interest. Including the nearby pilgrimage type Senhora das Preças and the protected slate village of Piódão. Plano5 is also only 60 km from Covilhã, 45 km from the Torre. Coimbra, the well-known university city, is only 80 kilometers away. In short, an ideal base to explore the area during your holiday in Portugal. You can also contact Joana, who was born and raised in Aldeia das Dez, for all kinds of information.
For our summer guests there are various natural swimming pools and beaches in the area such as e.g. the praia fluvial of Avó. Canoeing and fishing are also possible in the area. In winter you can enjoy the snow and/or skiing about a 45-minute drive from Plano5.
Piodão
7.94 km from property
Serra da Estrela
Serra da Estrela, 6215 Unhais da Serra, Portugal
22.94 km from property
Foz de Egua
Foz de Egua, 6285 Arganil, Portugal
6.75 km from the property
Fraga da Pena
10.27 km from property
Senhora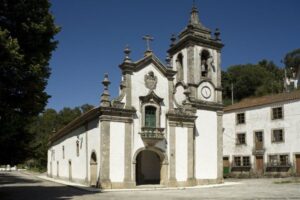 das Preces
3305 Sra. das Preces, Portugal
2.64 km from the property
Aldeia das Dez
3400 Aldeia das Dez, Portugal
0.07 km from the property